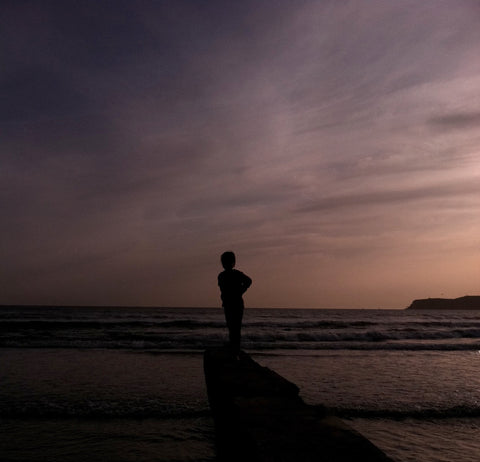 So, you've just learned that your child needs glasses and you're probably feeling sad, anxious, angry, disappointed or any combination of intense emotions. First, take a deep breath and understand that it's totally normal to feel this way… finding out that your child needs glasses isn't easy and often causes parents to experience feelings of guilt and embarrassment. Second, realize that there is (quite literally) nothing you could have done to prevent your child from needing glasses. Once you accept these two things, figuring out the next steps seems so much easier.

The most important asset in this journey is going to be your child's eye doctor, which is why it's vital that you find a great one, especially one that both you and your child feel comfortable with. It's not uncommon to consult with several doctors before settling on the right one (again, not something to feel bad about), so make sure that you find a doctor who works best for you. After all, you'll be spending quite a bit of time there in the beginning.

Once you've found the right doctor, make sure you communicate all your questions and concerns to them (however irrational). Hopefully, they've been doing this for long enough that they understand the process can be difficult for parents. Getting advice from someone who is an expert in the field can work wonders to calm anxieties and quell unnecessary fears. Devise a "game-plan" with your child's doctor; having end-goals and structured meetings will help both you and your child get the most out of working with them.

Finally, as tough as it seems right now, there will come a time when having glasses will be fun for your child. After all, that's why Funoogles were invented: to bring fun, creativity and self-expression to something that stresses so many parents out. Take it from us, when your child's friends are begging to borrow their glasses (and bugging their own parents about getting glasses themselves) the whole thing won't seem so overwhelming!

Stay tuned for future posts on how to find the right glasses for your child, ideas to help them express their creativity and so much more. For now, you can find Funoogles right here!