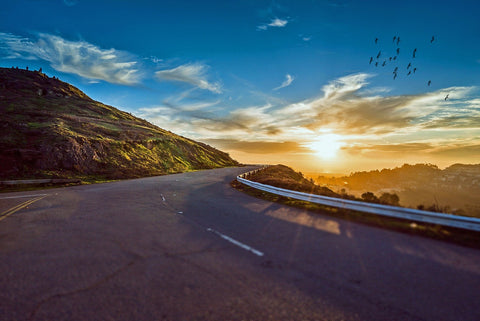 Normally, we're all about setting short-term goals for the month or things we want to accomplish in the next few days (see
here
,
here
and
here
), but since it's the start of a whole new year, we decided to think bigger! The new year is a perfect time to reflect on the past year and think about what the year ahead could hold. Already, there are so many things that we hope to see, do and accomplish in 2017, but we managed to narrow it down to 10! So without further ado, here are Funoogles' (slightly ambitious) 10 goals for 2017!
1.
Do a random act of kindness once a month.
2.
Take a trip in a helicopter.
3.
Develop a new collection of Funoogles colors, patterns and finishes!
4.
Do some form of exercise every day, even if it's just dancing around the house for 10 minutes!
5.
Get. More. Sleep.
6.
Start learning a new language (and travel to practice it out, of course). We're thinking Italian…
7.
Spend one day every month focusing purely on fun! That means waking up with no plans or commitments and just doing whatever sounds the most fun in the moment.
8.
Take a road trip up the California coast (in a convertible, if possible).
9.
Do something scary every day, and then take a moment to congratulate ourselves when it's done.
10.
Go swimming with sharks. That can count as our "something scary" for an entire week, right?
For even more Funoogles, be sure to follow us on
Facebook
,
Instagram
and
Pinterest
!